Sea Glass BEADS Large Hole 14mm Flat freeform nugget U-Pick Greens Purple Peach Yellow flat stacking 3mm hole for leather cord making beach glass jewelry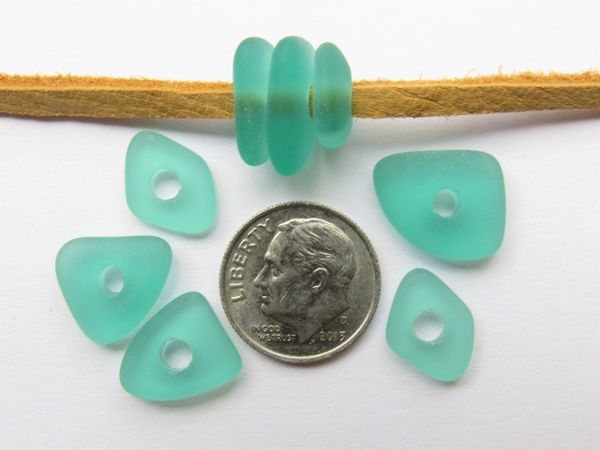 Sea Glass BEADS Large Hole 14mm Flat freeform nugget U-Pick Greens Purple Peach Yellow flat stacking 3mm hole for leather cord making beach glass jewelry
These  sea glass beads are available in the following colors:  Autumn Green, Peridot, Olive, Periwinkle light purple, Medium Amethyst, Sweet Peach, Desert Yellow and Lemon.  
Each bead measures approximately 14x10mm .  These are flat freeform nugget or pebble shape, center drilled with a large 3mm size hole and approximately 4mm thick.  Available in 8, 16 or 24 beads..
They are made with recycled glass and put through a man-made process that simulates the effect of many years of erosion by Mother Nature and the Sea.