Sea Glass BEADS Teardrop 16x10mm U-Pick Blue 12 pc Strands Making sea glass jewelry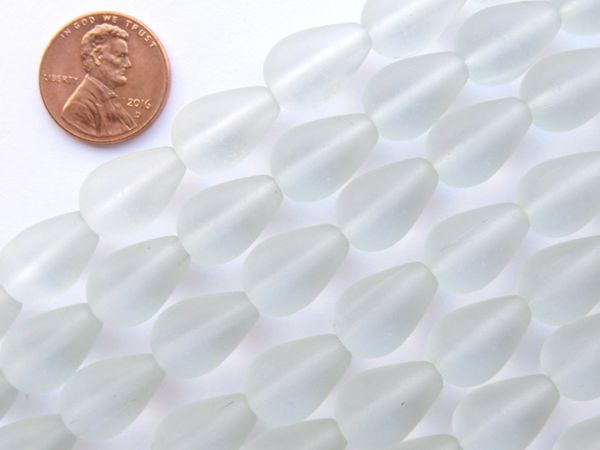 Sea Glass BEADS Teardrop 16x10mm U-Pick Blue 12 pc Strands Making sea glass jewelry
These sea glass beads iare available in the following colors:   Light Aqua, Turquoise Bay, Pacific Blue, Light Sapphire, Teal, Royal Blue, Opaque Blue Opal and Opaque Cobalt blue.
Each teardrop bead measures 16x10mm.   An 8 inch strand consists of 12 beads.  Sold by the strand or 5 strand hank.
They are made with recycled glass and put through a man-made process that simulates the effect of many years of erosion by Mother Nature and the Sea.