SEA GLASS Dangle EARRINGS Sterling Silver Pebble Aqua Turquoise Sapphire Blue Handmade Earwires Beads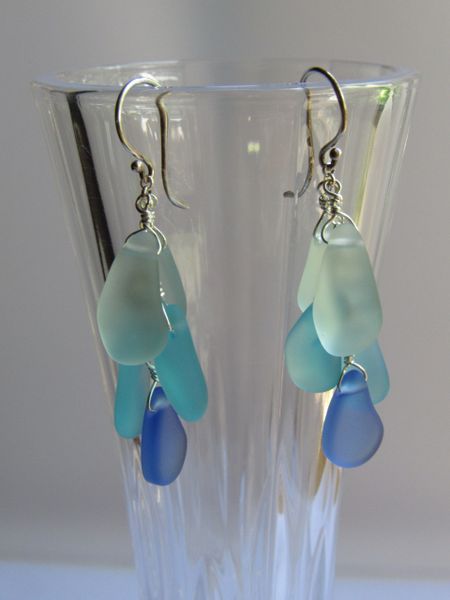 SEA GLASS Dangle EARRINGS Sterling Silver Pebble Aqua Turquoise Sapphire Blue Handmade Earwires Beads
These earrings are made with pebble shape pendants.  They colors cascade from Light Aqua or 'Coke' bottle, Turquoise and Light Sapphire Blue.  All Sterling Silver components.  Each earring measures 2 1/4 inches, including earwire. 
The pendants are made with recycled glass and put through a man-made process that simulates the effect of many years of erosion by Mother Nature and the Sea.
Have a look at more styles or beads for your own creations.