Seaglass EARRINGS 1 5/8" Dangle Earwires Sterling Silver cascading graded color aqua blue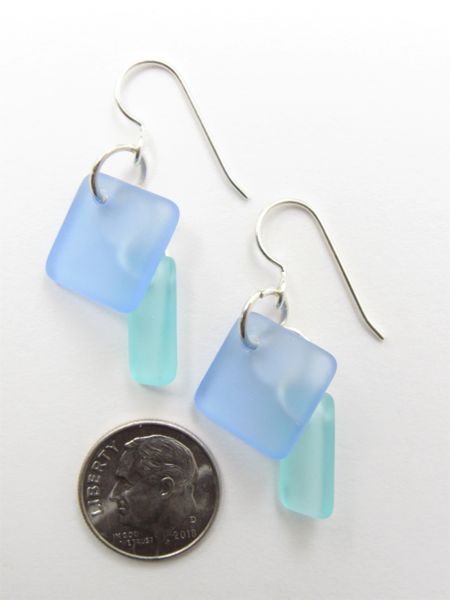 Seaglass EARRINGS 1 5/8" Dangle Earwires Sterling Silver cascading graded color aqua blue
These earrings are made by White Light Productions, handmade in the USA.  Broken glass is recycled into jewelry quality pieces of glass.  The pieces compliment design with gentle graded hues from seafoam green into aqua like water itself.
All Sterling Silver componants.  The earrings 1 5/8 inches in length.  
Please let me know if you have any questions. 
These are certain to receive compliments!