SEA GLASS Freeform NUGGET Crystal Clear 4" Strand Pebble Beads 6 pc ea Drilled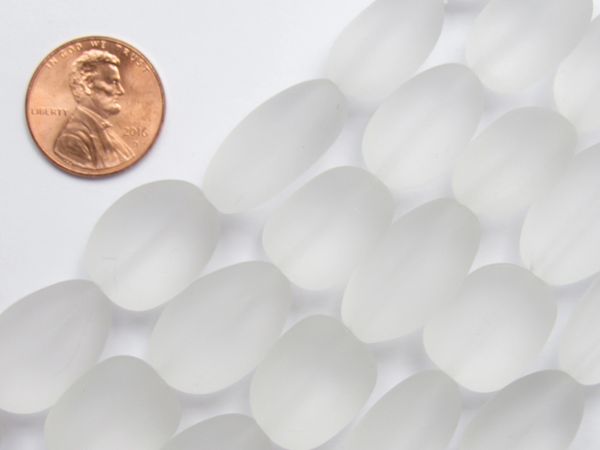 SEA GLASS Freeform NUGGET Crystal Clear 4" Strand Pebble Beads 6 pc ea Drilled
These beads are Crystal Clear colorless glass.  They are freeform pebble or nugget shape.  Each 4 inch strand consists of 6 beads.  Beads measure 3/4 to 7/8 inches.
Includes one strand.
They are made with recycled glass and put through a man-made process that simulates the effect of many years of erosion by Mother Nature and the Sea.
Have a look at more beads for your own creations.