Sea Glass Large PENDANTS Pebble U-Pick Clear Seafoam Green 15 pc Top Drilled Freeform large hole making sea glass jewelry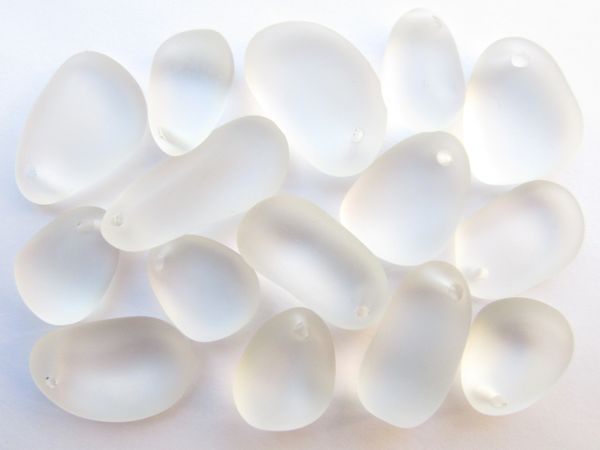 Sea Glass Large PENDANTS Pebble U-Pick Clear Seafoam Green 15 pc Top Drilled Freeform large hole making sea glass jewelry
These cultured sea glass pendants are available in the following colors:
Crystal Clear, Autumn Green, Peridot light green, Olive, Lemon, Dessert Gold and Opaque Black
Each measures 22mm to 36mm rounded pebble shape, size varies.  Each 15 pendants weighs over 100 grams.  Includes 15 pendants.
They are made with recycled glass and put through a man-made process that simulates the effect of many years of erosion by Mother Nature and the Sea.