Sea Glass Oval PENDANTS Connector Rings 10 Assorted pair 31x20mm Aqua Yellow Green Purple Blue Large Hole making sea glass jewelry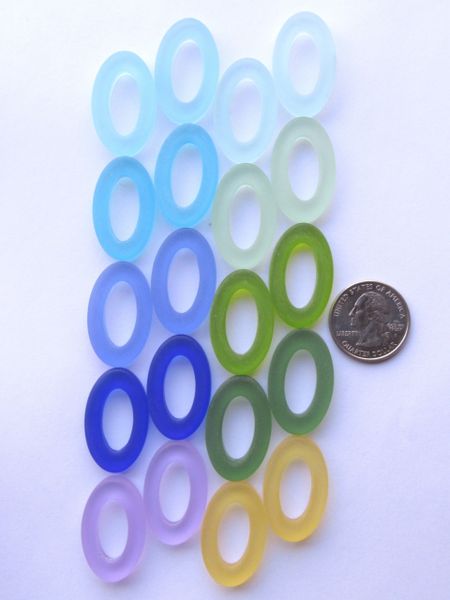 Sea Glass Oval PENDANTS Connector Rings 10 Assorted pair 31x20mm Aqua Yellow Green Purple Blue Large Hole making sea glass jewelry
This assortment of sea glass oval ring pendants includes one pair of each color:     Light Aqua, Turquoise Bay, Pacific Blue, Light Sapphire, Royal blue, Periwinkle, Light Aqua, Peridot light green, Olive, Shamrock and Desert Gold Yellow.
 Each measures 31x20mm and is 6mm thick.   Includes 10 pair or 20 pendants.  
They are made with recycled glass and put through a man-made process that simulates the effect of many years of erosion by Mother Nature and the Sea.