Sea glass Pearl EARRINGS 1 1/2" Handmade Sterling Silver Clear Transparent Donut Ring White Pearls earwires elegant jewelry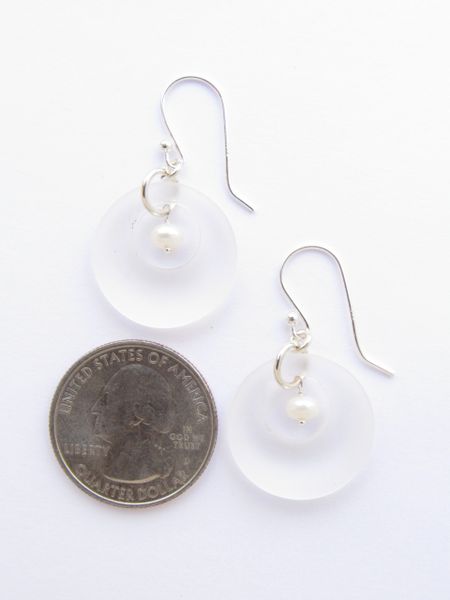 Sea glass Pearl EARRINGS 1 1/2" Handmade Sterling Silver Clear Transparent Donut Ring White Pearls earwires elegant jewelry
These earrings are made with frosted transparent Crystal Clear color glass and Cultured Freshwater Pearl. 
Each handmade earrings is 1 1/2 inch in length, including the earwire.  All Sterling Silver.
These pieces are sometimes called seaglass as they are made from recycled glass.  The glass is put thru a man-made process which resembles sea glass that has been worn by water and sand.
More earrings:
https://beadsandpendants.com/products/sea-glass-pearl-earrings-1-3-slash-8-opaque-seafoam-green-handmade-sterling-silver-white-pearls-light-aqua-earwires-sea-glass-jewelry

Also if there is anything you had in mind and dont see it, please let me know. If I have it, I am happy to put it together for you.