Sea Glass PENDANTS 18mm Diamond 8 pc U-Pick Green Purple Pink corner drilled square Making seaglass jewelry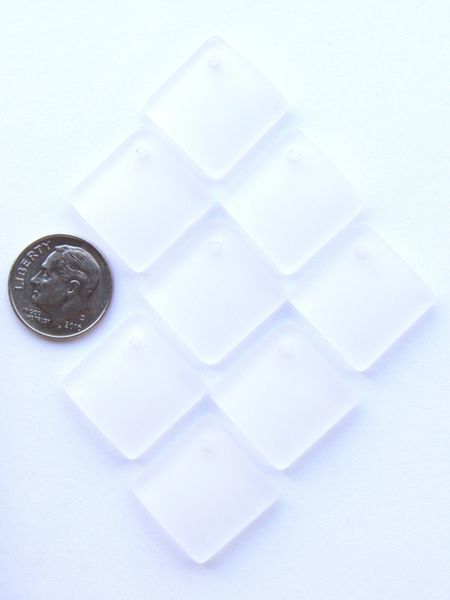 Sea Glass PENDANTS 18mm Diamond 8 pc U-Pick Green Purple Pink corner drilled square Making seaglass jewelry
These sea glass pendants are available in the following colors:
Crystal Clear, Autumn Green, Peridot, Olive, Shamrock, Periwinkle, Blossom PInk and Medium Amethyst.
Each measure 18mm square and is corner drilled with a 2mm hole.   Includes 4 pair or 8 pendants.  
They are made with recycled glass and put through a man-made process that simulates the effect of many years of erosion by Mother Nature and the Sea.