Sea Glass PENDANTS 38x8mm Rounded Teardrop 3 Pair u-pick Blues Opaque Seafoam Green Blue pairs for making seaglass jewelry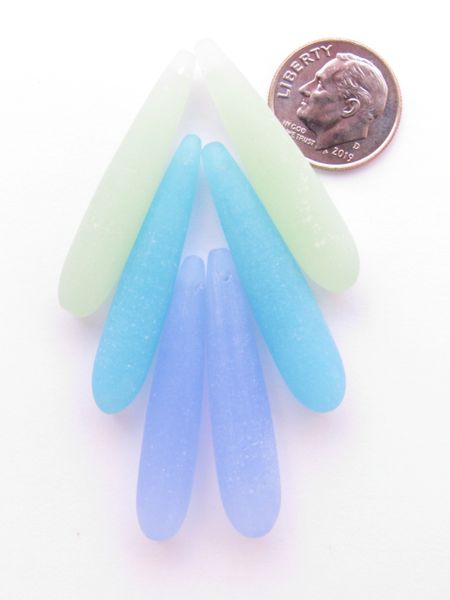 Sea Glass PENDANTS 38x8mm Rounded Teardrop 3 Pair u-pick Blues Opaque Seafoam Green Blue pairs for making seaglass jewelry
These assorted sea glass pendants includes one pair of each color:  
Blue/Green -  Pacific Blue, Teal and Peridot light green
Opaques -  Opaque Seafoam Green, Opaque Blue Opal and Opaque Sky Blue
Each measures 38x8mm and is top drilled. 
Includes 3 pairs or 6 pendants.
They are made with recycled glass and put through a man-made process that simulates the effect of many years of erosion by Mother Nature and the Sea.