Sea Glass PENDANTS Puffed Rectangle Large Hole Clear PInk Purple 32x12mm Top Drilled Recycled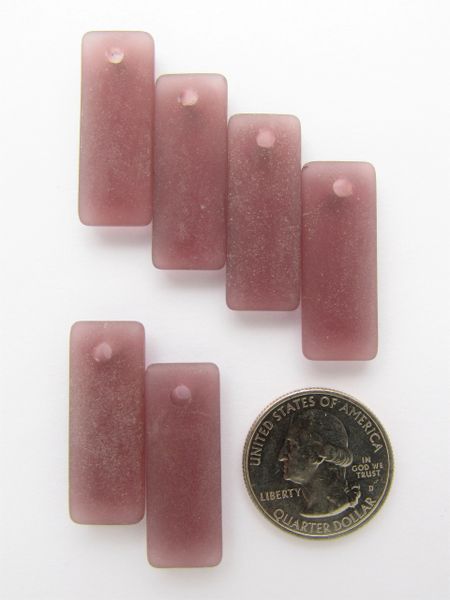 Sea Glass PENDANTS Puffed Rectangle Large Hole Clear PInk Purple 32x12mm Top Drilled Recycled
These cultured sea glass pendants are available in the following colors:     Clear Clear, Periwinkle light purple, Blossom Pink,     Medium Amethyst and Opaque Black
Each puffed rectangle pendant measures 32x12mm and is 6mm thick.  They are drilled with a large 2mm hole. 
Includes 3 pair or 6 pendants.
 
They are made with recycled glass and put through a man-made process that simulates the effect of many years of erosion by Mother Nature and the Sea.