Seaglass BEACHY Jewelry Necklace Bracelet SET Seafoam green graded blue Seaside colors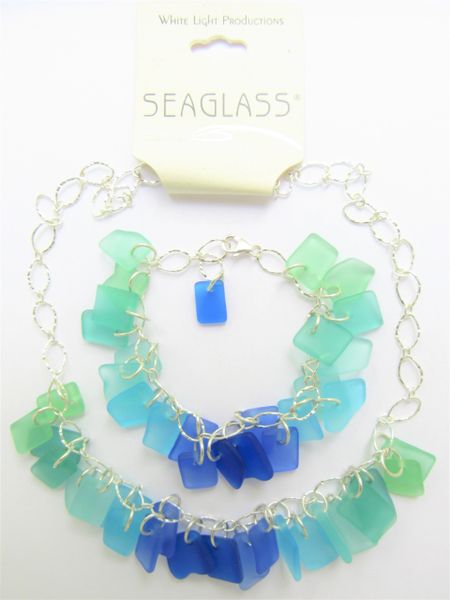 Seaglass BEACHY Jewelry Necklace Bracelet SET Seafoam green graded blue Seaside colors
This beach loving necklace and bracelet set is made by White Light Productions.  Broken glass is recycled into jewelry quality pieces of glass.  Therefore there is no dye involved, the color is in the composition of the material.
The pieces compliment the gentle graded hues from seafoam green into aqua like the water and ending with rich cobalt blue.
All Sterling Silver is used, chain, rings and clasp.  The necklace is 18 inches and has a seaglass accent that will hang at nape of neck if cinched up a chain link or two.  The bracelet is 7.5 inches and will comfortably fit a smaller wrist.
Please let me know if you have any questions.