Seaglass BRACELET 8 5/8" Aqua Blue Colors Handmade Sterling Silver Chain Hook & Eye closure sea glass jewelry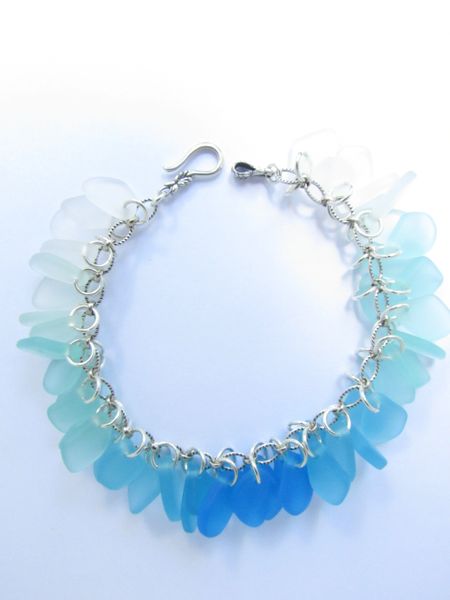 Seaglass BRACELET 8 5/8" Aqua Blue Colors Handmade Sterling Silver Chain Hook & Eye closure sea glass jewelry
This bracelet is cascading Clear to Aqua blue colors, resembling water itself.  It is made of cultured sea glass or 'seaglass'.  So it is put thru a man made process to simulate erosion by the sea and sand.
 
All Sterling Silver chain, rings and hook & eye clasp.  The bracelet measures 8 5/8 inches from end to end.  It is comfortable and unique.
These are certain to receive compliments!