Set of 5 PHOSPHOSIDERITE PENDANTS 35x25mm 30x22mm 28x20mm Smooth Teardrop Side Drilled natural Opaque Purple making jewelry bead supply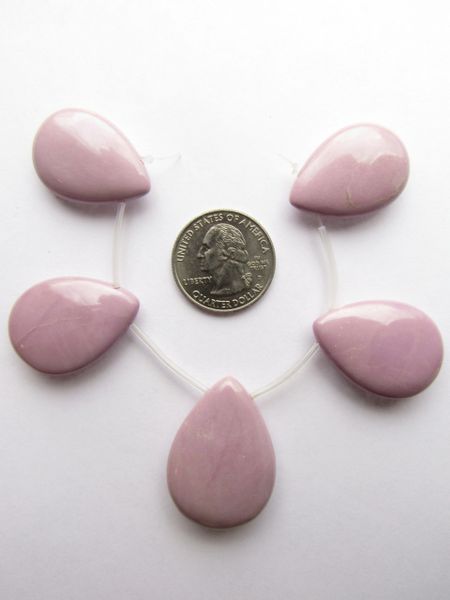 Set of 5 PHOSPHOSIDERITE PENDANTS 35x25mm 30x22mm 28x20mm Smooth Teardrop Side Drilled natural Opaque Purple making jewelry bead supply
These pendants are genuine Phosphosiderite gemstone.  They are natural opaque purple orchid color and are not dyed.  Each measures:
Quanity   (1)  35x25mm
Quanity   (2)   30x22mm
Quanity    (2)   28x20mm
They are top drilled from the side with a 1mm size hole. 
Includes 5 pendants.
The meaning of this stones name is related to its mineral makeup, as it contains both phosphorous, phospho, and iron, siderite.