Sodalite BEADS 12mm Square diagonal drilled natural blue Gemstone bead supply for making jewelry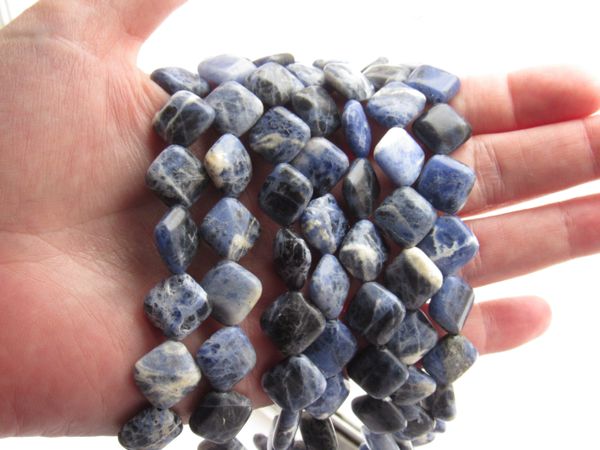 Sodalite BEADS 12mm Square diagonal drilled natural blue Gemstone bead supply for making jewelry
These beads are Genuine Sodalite gemstone.  They are diagonally drilled square or diamond shape.   They are A Grade or better, natural blue with white veins.  Each measures 12x12mm, corner drilled square.
An 16 inch strand consists of approximately 28 beads. 
Includes one strand.
The Sodalite crystal is a salty combination of manganese and calcium, a magical synergy of minerals that creates a soothing effect on overstressed or sluggish adrenal glands. In the spiritual sense, Sodalite gives us a sense of calm to weather the storms of life. But remember--it's the rainstorms that give way to an abundance of sunshine and blooming flowers.